by Julie Fidler, Natural Society: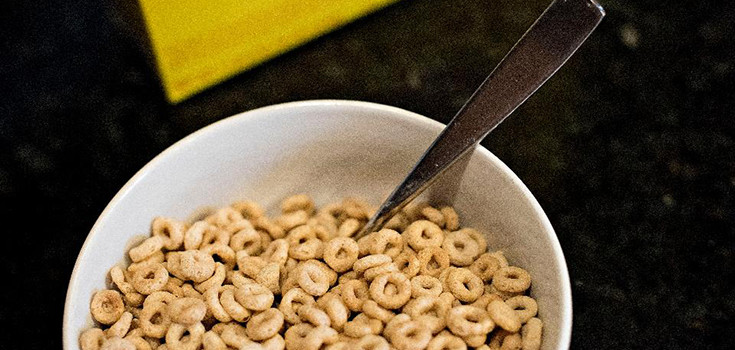 The next time you pour yourself a bowl of Cheerios, keep this in mind: General Mills, the manufacturer of Cheerios, thinks the American public is stupid. According to a new lawsuit brought this week by consumer group Center for Science in the Public Interest (CSPI), General Mills has been pulling one over on consumers when it comes to its nutritional claims about its new Protein Cheerios product.
"The overall impression of the box is that the cereal has a lot more protein than traditional Cheerios, but when you look at the nutrition label, it's clear that Protein Cheerios has only a little bit more protein, and a lot more sugar," said Michael Jacobson, president of CSPI. "We think that's very deceptive." [1]
What is he referring to?
A look at the nutritional information on both cereals, available on General Mills' website, reveals that a single serving of Cheerios Protein contains 7 grams of protein and 17 grams of sugar. A single serving of regular Cheerios has 3 grams of protein and only 1 gram of sugar.
The difference in protein content isn't that much to celebrate; the recommended daily intake of protein is 56 grams for men and 46 for women.
"This is a very minimal change when you look at how much protein people eat," says Jacobson.
The difference in the amount of protein is even more negligible when you consider that the serving size of each of the cereals is quite different. According to General Mills' nutritional info, a serving of regular Cheerios is 28 grams, but a serving of Cheerios Protein is 55 grams. This also means that, by weight, Cheerios Protein has just over 8 times as much sugar as regular Cheerios, rather than 17.
That's slightly better, but still nothing to celebrate.
Read More @ NaturalSociety.com
Help us spread the ANTIDOTE to corporate propaganda.

Please follow SGT Report on Twitter & help share the message.