by Michael Snyder, End of the American Dream: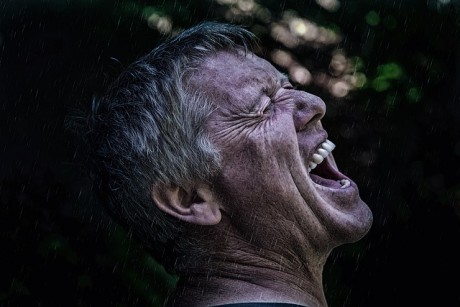 The stock market has been soaring, but all of the hard economic numbers are telling us that a major global recession is here.  This is so reminiscent of what happened back in 2008.  Back then, all of the fundamentals were screaming "recession" by the middle of that year, but the equity markets didn't respond until later.  It appears that a similar pattern is playing out right now.  The trade numbers, the manufacturing numbers, the inventory numbers and even the GDP numbers are all saying that a very significant economic slowdown is happening, but stock traders haven't gotten the memo yet.  In fact, stocks had an absolutely great month in October.  Of course just like in 2008, stocks will eventually catch up with reality.  It is just a matter of time.  The following are 18 numbers that scream that a crippling global recession has arrived…
#1 According to the biggest bank in the western world, British banking giant HSBC, the world is already in a "dollar recession".  Global GDP expressed in U.S. dollars is down 3.4 percent so far in 2015, and total global trade has fallen 8.4 percent.
#2 In September, Chinese exports were down 3.7 percent compared to one year ago, and Chinese imports were down a whopping 20.4 percent compared to a year ago.
#3 Demand for Chinese steel is down 8.9 percent compared to a year ago.
#4 China's rail freight volume is down 10.1 percent compared to last year.
#5 In October, South Korean exports were down 15.8 percent from a year ago.
#6 According to the Dutch government index, a year ago global trade in primary commodities was sitting at a reading of 150 but now it has fallen all the way down to 114.  What this means is that less commodities are being traded around the world, and that is a very clear sign that global economic activity is really slowing down.
#7 U.S. exports are down 11 percent for the year so far.  The only other times they have fallen this dramatically since the turn of the century were during the last two recessions.
#8 Since March, the amount of stuff being shipped by truck, rail and air inside the United States has been falling every single month on a year over year basis.  If less stuff is being moved around the country, does that mean that economic activity is growing or declining?  The answer, of course, is obvious.
#9 The ISM Manufacturing Index, which is the most important measurement of U.S. manufacturing activity, has fallen for four months in a row.
#10 The Dallas Fed's Manufacturing Outlook has dropped for 10 months in a row.
Read More @ EndoftheAmericanDream.com
Help us spread the ANTIDOTE to corporate propaganda.

Please follow SGT Report on Twitter & help share the message.