by Nadeem Walayat, Market Oracle: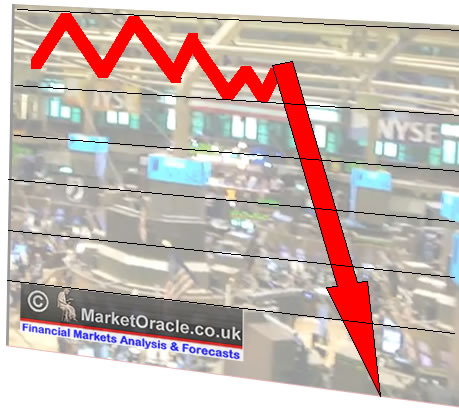 It's been many years since a Monday has fallen on 19th October, the most notorious occurrence of which was in 1987, Black Monday, which is why October tends to be the month that stock market bulls fear, whilst encouraging the crash is always coming crowd to become their most vocal. In fact regardless of what the stock market has actually done to date, the perma bears can literally be seen jumping up and down like demented rabbits, proclaiming that the stock market end is once more nigh, pointing to 7 harbingers of the apocalypse that will bring about stock market armageddon. So, yes October tends to be an unusually irrational month for where stock market expectations are concerned, this despite the fact that EVERY stock market crash in the general indices such as the Dow, S&P and FTSE have yielded buying opportunities. In fact the Dow recovered about 60% of the 1987 Black Monday Crash in the subsequent 2 trading days!
1987 Stock Market Crash Lesson for Investors
The Great Crash of 1987 destroyed investor confidence that had been built up to fever pitch during the preceding 5 year long bull market. Investors were at that point ripe to be suckered into expectations for a replay of the 1930's Great Depression and stock market collapse scenario that is always bubbling away, waiting to strike FEAR AFTER each crash, to claim that financial armageddon has finally arrived.
Unfortunately for terrified investors who mistakenly fell for the doom and gloom mantra would not only have missed one of the greatest bull markets in history but possibly seen their wealth disappear during the subsequent 12 year bull run as they foolishly continued to bet against the bull market, perhaps to only finally realise too late that the perma bear mantra was wrong, eventually succumbing to the euphoria at the final stages of the dot com bubble, but then to once more be wiped out on the subsequent crash that the doom merchants would claim to have forewarned off when the truth is that the doom mantra would have bankrupted all who listened many times over during the preceding decade.
Read More @ MarketOracle.co.uk
Help us spread the ANTIDOTE to corporate propaganda.

Please follow SGT Report on Twitter & help share the message.