by Christina Sarich, Natural Society: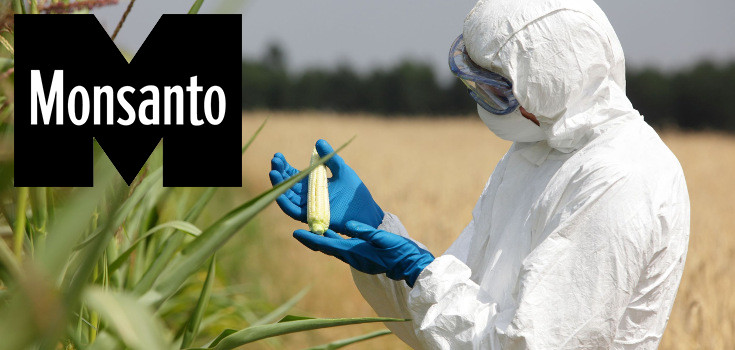 What will it take to shut down Monsanto's doors irrevocably? Likely it will be the same type of lawsuit that finally pulled the shades on the tobacco industry. If Big Tobacco eventually had to pay a $206 billion settlement over 25 years for lying about the health impacts of cigarettes, what do you think Monsanto will have to pay for lying about glyphosate's carcinogenic nature for almost 40 years?
Some well-respected researchers are now saying that Monsanto demanded incriminating data and reports be sealed and locked away from public scrutiny as proprietary trade secrets, though they knew these documents would reveal glyphosate's carcinogenic nature.

Monsanto has yet to be caught red-handed lying about research, but the corp has been caught twice when they utilized outside laboratories that were later found to have been criminal. In 1978, the EPA busted Industrial Biotest Laboratories for rigging laboratory results; the company's executives were found guilty for submitting fabricated data supporting glyphosate in positive light to the government. In 1991, another firm, Craven Labs, was found guilty on similar charges with 20 felony counts. Monsanto's timeline of crime is undeniable. [1]
The EPA continually colludes with Monsanto to present glyphosate as 'safe' to the public, but during an exclusive interview on the Progressive Radio Network on September 4, Anthony Samsel stated that Monsanto used an industry trick to dismiss evidence about glyphosate's risks in its own research. "Monsanto misrepresented the data," says Samsel, "and deliberately covered up data to bring the product [glyphosate] to market."
Samsel, an independent research scientist and a member of the Union of Concerned Scientists, explains, along with Dr. Stephanie Seneff, that in order to minimize and cancel out its adverse findings:
"Monsanto had relied upon earlier historical animal control data, toxicological research with lab animals afflicted with cancer and organ failures, and completely unrelated to glyphosate. In some cases the control animals displayed kidney, liver and pancreatic diseases.
Read More @ NaturalSociety.com
Help us spread the ANTIDOTE to corporate propaganda.

Please follow SGT Report on Twitter & help share the message.