by Dave Hodges, The Common Sense Show: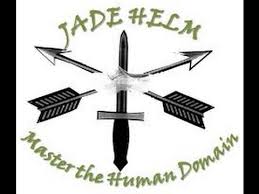 "Conspiracy theorist"
In the Spring of 2015, I stated that Jade Helm was exceeding its prime directive consisting of dissident extraction and the implementation of martial law. And yes, Jade Helm 15 is about the imposing the will of the "New America" upon the people. However, for months, I noticed that the scope of the military exercises of Jade Helm far exceeded the domestic needs for the military imposition of martial law. As I looked at the endless stream of videos and still photos of massive military movement, it become apparent that Jade Helm was also providing cover for the mobilization of military equipment in preparation for World War III
America's War
Jade Helm was supposed to take place from July 15 to September 15. And then the start date was "officially" moved to June 15th. Yet, the Independent Media obtained photos of dissident extraction drills in Ft. Lauderdale, FL. in March of 2015. From its inception, Jade Helm has been about power, control and most of all, deception.
In Michel Chossudovsky's work The Globalization of War: America's "Long War" against Humanity, the United States has become the real Big Brother of George Orwell's 1984. The United States is the most hated nation on the planet as we have descended into an abject totalitarian state that brainwashes its citizens into believing that a state of constant warfare against terrorists that the CIA supplies (i.e. ISIS) and this endless war must be eternally waged against these totally mythical enemies (i.e. the modern day equivalent of the CIA created ISIS). In the book a familiar refrain was exposed in that in the name of freedom, constitutional liberties must be sacrificed for the sake of national security and perpetual war is necessary to preserve the peace. The logic reminds me of the old Vietnam era saying which stated that "Fighting a war to preserve peace, is like having sex to preserve one's virginity".
Read More @ TheCommonSenseShow.com
Help us spread the ANTIDOTE to corporate propaganda.

Please follow SGT Report on Twitter & help share the message.