by Pam Martens and Russ Martens, Wall Street on Parade: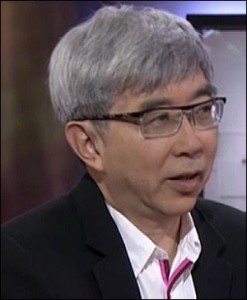 That big so-called rally at the market close yesterday was not a rally but a short squeeze. That's when the hedge funds that have put on short positions size up the amount of stock for sale at the close of trading and, if the amount is light, they decide to close out their short positions by buying stock to cover. On Tuesday, there was approximately $3.5 billion in orders to sell at the close, resulting in the late day selloff. Yesterday, there was only about $500 million to sell, making it risky to hold short positions, thus the short squeeze driving the Dow up 619 points at the close.
Expect to see a lot more of these spikes, up or down, in the last two hours of trading.
Assessing just how large the bubble has grown in U.S. markets as a result of the Fed's zero-bound interest rate strategy since December 2008, Tan Teng Boo, founder and CEO of Capital Dynamics appeared on a Bloomberg Television segment this morning and summed up our new market bubble in a few words. Boo said just five U.S. stocks — Apple, Google, Microsoft, Facebook, and Amazon  — are worth more than the Frankfurt, Germany stock market, which represents the fourth largest economy in the world.
We did the math after the past week's selloff and yesterday's big spike higher. At yesterday's close, the market caps for the levitating five are as follows: Apple $625.532 billion; Google, $440.767 billion; Microsoft, $341.594 billion; Facebook, $245.795 billion and Amazon, $234.215 billion. The total market cap for the five — $1.889 trillion.
All five of these stocks have one thing in common: they all trade on the Nasdaq stock market. That's the market that gave you the 2000 bust that erased $4 trillion from investors' pockets in dot-com and tech blowups as well as the stock market that oversaw a massive price rigging cartel for more than a decade.
On July 17, 1996, the U.S. Justice Department charged most of the largest firms on Wall Street (iconic brands like Merrill Lynch, JPMorgan and predecessor firms to Citigroup) with price fixing on Nasdaq. The firms were deemed so untrustworthy going forward that as part of its settlement the Justice Department required that some Wall Street traders' phone calls be tape recorded when making Nasdaq trades. The Justice Department also gave itself the right to randomly show up and listen in on the traders' calls.

Read More @ WallStreetOnParade.com
Help us spread the ANTIDOTE to corporate propaganda.

Please follow SGT Report on Twitter & help share the message.