by Pam Martens and Russ Martens, Wall Street on Parade: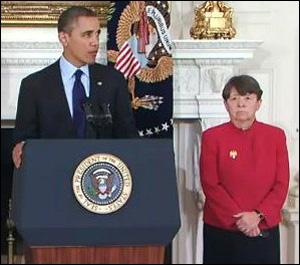 Yesterday, Mary Jo White was in London to address the International Organization of Securities Commissions (IOSCO). While there, she commented on the U.K.'s new plan to hold senior managers in the finance industry responsible for fraud in their departments. Each senior manager will have a specific delegated responsibility and if fraud occurs in their area, he or she can be terminated and banned for life from the industry if the senior manager had knowledge of the fraud. White called the idea "intriguing."
While White was chatting with her fellow securities regulators in London on this novel idea of actually holding crooked Wall Street bosses accountable, Thomas Hayes was on trial in another section of London over charges that he rigged the benchmark interest rate, Libor, on which interest rates on loans and financial instruments are set around the world. Yesterday, Hayes produced for the jury a "Guide to Publishing Libor Rates," which his superiors at UBS had crafted for traders, teaching them how to manipulate Libor to benefit trading positions of UBS. Hayes' bosses are not on trial.
Read More @ WallStreetonParade.com
Help us spread the ANTIDOTE to corporate propaganda.

Please follow SGT Report on Twitter & help share the message.