by Pam Martens and Russ Martens, Wall Street on Parade: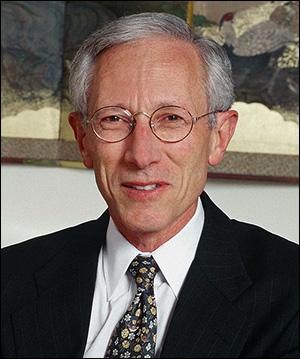 Last Friday and again yesterday, the Vice Chairman of the Federal Reserve, Stanley Fischer, delivered speeches that attempted to refocus his audience away from the systemic global risk posed by behemoth Wall Street banks and redirect their gaze to dangers lurking in the nonbank sector: things like mutual funds and hedge funds.
Reading the speeches, we had an epiphany here at Wall Street On Parade: if something does blow up in the nonbank sector it is highly likely to be caused by an interaction with a Wall Street bank. The insurance company, AIG, would not have failed during the last financial crisis had it not agreed to engage in Credit Default Swaps (CDS) with Wall Street mega banks. Fannie Mae and Freddie Mac would not have failed had they not been seduced into buying dodgy mortgages, mortgage-backed securities, and derivatives from Wall Street banks. The Reserve Primary Fund, a money market fund that infamously broke the buck (its shares fell below the sacrosanct $1 per share) in September 2008, did so because of its holdings of Lehman Brothers' debt – a large Wall Street investment bank which failed in September 2008 while owning two FDIC-insured banks — Lehman Brothers Bank, FSB and Lehman Brothers Commercial Bank.
Read More @ WallStreetonParade.com
Help us spread the ANTIDOTE to corporate propaganda.

Please follow SGT Report on Twitter & help share the message.