by Dave Hodges, The Common Sense Show: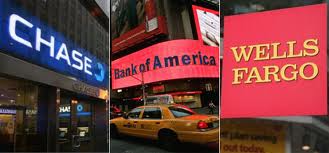 One person wrote to me, yesterday, and innocently stated that his bank, Bank of America, could simply pay off their derivatives debt and that, in effect, there is nothing to worry about.
Dear Dave,
I read your articles every morning and even tho they have good information, but you are wrong about the economy crashing. I talked to my Bank of America Vice President yesterday and he told me you are a fear monger and a conspiracy theorist after I showed him articles you have written advising people to get their money out of the bank. He laughed at you and said anyone who reads this garbage should be put in a loony bin. He showed me figures which tells me you are wrong and everyone else like you such as the Hagmanns are wrong. Are you disinfo agent?
Read More @ Thecommonsenseshow.com
Help us spread the ANTIDOTE to corporate propaganda.

Please follow SGT Report on Twitter & help share the message.