from David Stockman's Contra Corner: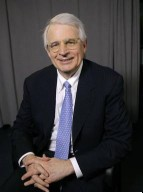 The global financial system has come unglued. Everywhere the real world evidence points to cooling growth, faltering investment, slowing trade, vast excess industrial capacity, peak private debt, public fiscal exhaustion, currency wars, intensified politico-military conflict and an unprecedented disconnect between debt-saturated real economies and irrationally exuberant financial markets.
Yet overnight two central banks promised what amounts to more monetary heroin and, presto, the S&P 500 index jerked up to 2070. That is, the robo-traders inflated the PE multiple for S&P's basket of US-based global companies to a nose bleed 20X their reported LTM earnings.
And those earnings surely embody a high water mark in a world where Japan is going down for the count, China's house of cards is truly collapsing, Europe is plunging into a triple dip and Wall Street's spurious claim that 3% "escape velocity" has finally arrived in the US is soon to be discredited for the 5th year running.
Read More @ Davidstockmanscontracorner.com
Help us spread the ANTIDOTE to corporate propaganda.

Please follow SGT Report on Twitter & help share the message.