by Michael Snyder, End of the American Dream: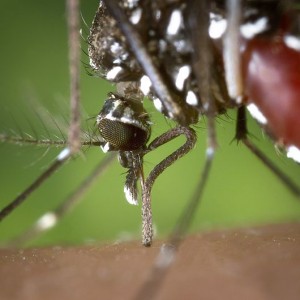 Cases of the chikungunya virus are appearing in the United States at a level that is far higher than anything health officials have seen in recent years, and now there are two confirmed cases of people that have not even traveled out of the country getting the virus. That means that the chikungunya virus is starting to spread in America, and once it starts spreading it is really hard to stop. Instead of spreading human to human, this virus actually spreads "person-to–mosquito-to-person". If you live in an area of the country where there are a lot of mosquitos, you should pay close attention to this article. You do not want to get the chikungunya virus. According to Slate, the name of this virus "comes from a Makonde word meaning 'that which bends up,' referring to the contortions sufferers put themselves through due to intense joint pain." That does not sound fun at all. Fortunately, the U.S. has not really been affected by this disease in recent years, but an epidemic has already been declared in Puerto Rico, and some experts are now saying that it is only a matter of time before we see one in the United States.
Read More @ EndoftheAmericanDream.com
Help us spread the ANTIDOTE to corporate propaganda.

Please follow SGT Report on Twitter & help share the message.