by Pam Martens and Russ Martens, Wall Street on Parade: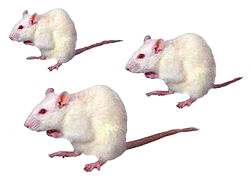 Let us see if we have this straight: Facebook is a company that has been publicly traded for just slightly more than two years. It pays no dividend so its key attraction for its shareholders is that it knows how to run and grow its business. Its initial public offering launch was one of the biggest fiascos in modern finance. Its core asset from which its revenues flow is based on the loyalty and growth of its user base upon whom it decided to conduct secret psychological experiments – and then publish the findings.
But wait. It gets worse.
Facebook's secret human lab rat study on a self-described "massive" 689,003 of its users was published just last month in the Proceedings of the U.S. National Academy of Sciences under the title: "Experimental Evidence of Massive-Scale Emotional Contagion Through Social Networks." The study said the significant finding was that "emotional states can be transferred to others via emotional contagion, leading people to experience the same emotions without their awareness. We provide experimental evidence that emotional contagion occurs without direct interaction between people (exposure to a friend expressing an emotion is sufficient), and in the complete absence of nonverbal cues."
Read More @ WallStreetonParade.com
Help us spread the ANTIDOTE to corporate propaganda.

Please follow SGT Report on Twitter & help share the message.