Pushing the financial constraints of an economy where many will rely on Social Security for the bulk of their income on the backs of a growing young low wage workforce.
from MyBudget360.com: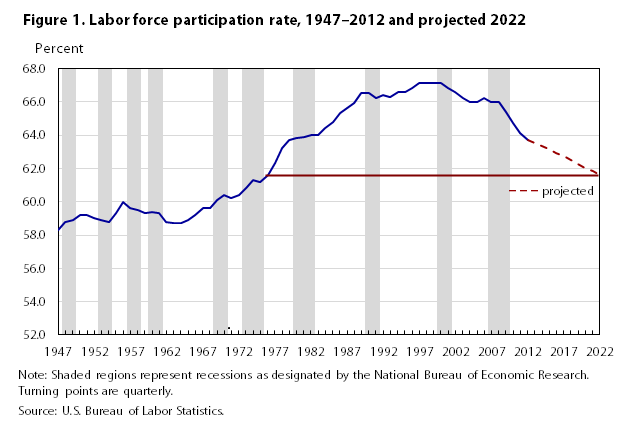 There is a looming retirement crisis on the horizon. Most Americans are ill prepared for a long-term retirement. Back in the early 1980s, over 60 percent of American workers had access to some sort of pension plan. Today, that number is less than 10 percent. Planning for the future is challenging because it takes discipline, a steady source of income, some luck, and support from a rising market. That doesn't always happen. That is why today, we have a large problem with older Americans not being able to retire. The latest data shows that most baby boomers will depend on Social Security as their primary source of income. Yet this money needs to come from a healthy and ideally, well paid younger population. That is simply not the case. Many younger Americans are saddled with massive student debt and others are unable to find good paying work. A large portion of profits in this recovery have gone straight to the top to a very small portion of the population. Also, a good portion of gains have come from slashing wages, cutting benefits, and squeezing productivity out of workers. This is how we have a nation where 1 out of 3 Americans have no actual savings. For many, Social Security will be the last barrier between them and being financially destitute.
Help us spread the ANTIDOTE to corporate propaganda.

Please follow SGT Report on Twitter & help share the message.