Examining the typical $50,000 household budget and why most Americans have nothing to very little saved for retirement.
from MyBudget360.com: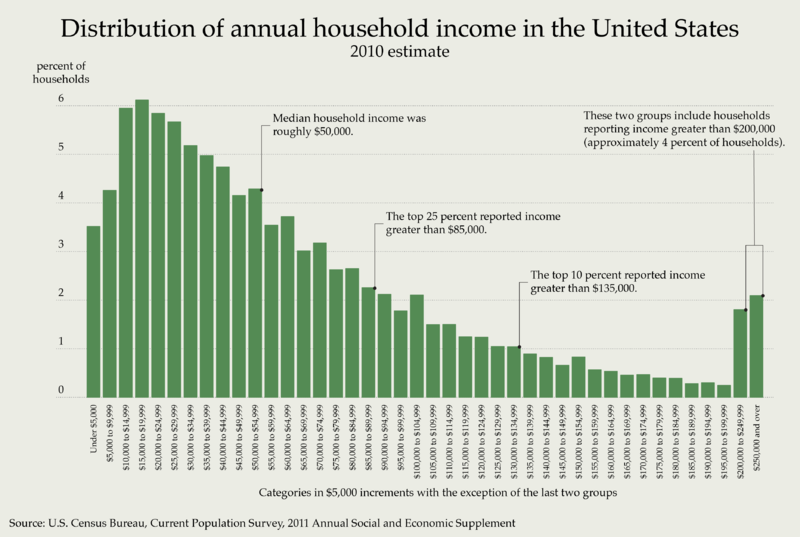 We are facing an impending retirement crisis of epic proportions. The math is tough to look at. We have a growing population of aging baby boomers hitting retirement age with weak investment portfolios. Many will face increased healthcare costs since most of healthcare spending tends to hit in old age. Many older Americans are finding it tougher to retire and this also plugs up the pipeline for younger workers to move up through the employment channels. Many young Americans are confined to a new low-wage economy where pensions are extinct, benefits are lacking, and wages are far behind that of their parents even after adjusting for the corrosive power of inflation. The idea of retirement is actually a modern one. For most of our civilized history the only people that had time for fun and leisure were the top one percent of society. Life in other words was short and brutish for most of us. The US of course was the first nation to have a large and powerful middle class but this only came about after World War II. We are now trending back to the more historical norm of massive inequality for the bulk of the population. If nothing is done to reverse this trend, we will simply revert to how things were and the notion of retirement is going to disappear along with pensions. Most Americans still believe retirement is in the cards but their saving habits show a completely different future.
Help us spread the ANTIDOTE to corporate propaganda.

Please follow SGT Report on Twitter & help share the message.