by Pam Martens, Wall Street on Parade: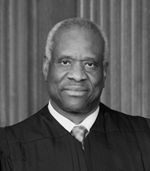 For the past three years the U.S. has been served up a heaping dose of free market creative destruction that is the sine qua non of legions of corporate funded front groups. First Wall Street, then housing, now the nation's highest court has been brought low by its force. As it turns out, creative destruction is 90 percent corruption and 10 percent creative.
The Citizens United case, decided by the U.S. Supreme Court on January 21, 2010, opened the spigots to unlimited corporate money in elections and put free speech for inanimate, unfeeling corporations on equal footing with free speech for humans with a brain and a heart. But it didn't pass the smell test from day one; four of the nine Justices on the court said so in a scathing dissent that raised the issue of unprincipled behavior on the part of the 5-judge majority which ruled on issues that were not legally before the court.
Read More @ WallStreetonParade.com
Help us spread the ANTIDOTE to corporate propaganda.

Please follow SGT Report on Twitter & help share the message.