Half of the world's wealth now owned by one percent of the population. Bottom half of world population own the same as the richest 85 people in the world.
from MyBudget360.com: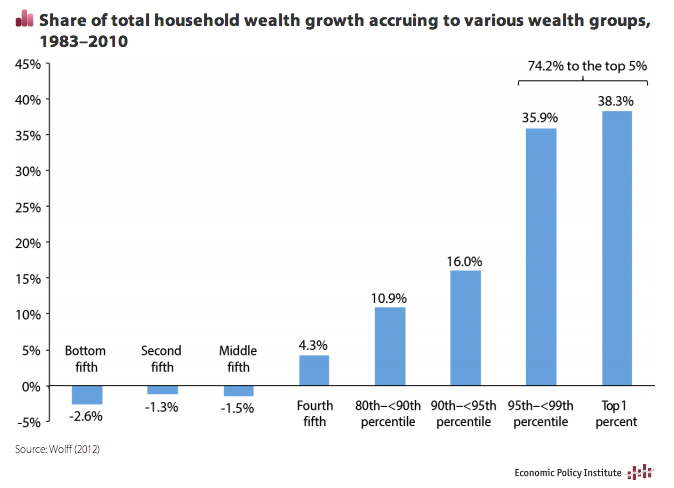 Wealth inequality across the globe has reached epic proportions. While many bankers roll around in piles of digital million dollar bonuses for basically adding no value to the economy, the rest of the world struggles to enter this modern economic era. The perception is that this is only happening across the world in other nations. Unfortunately the US has done an excellent job of exporting the middle class and creating a widening gap between rich and poor. A report by Oxfam International highlighted the dramatic wealth inequality that now plagues the world. Half of the world's wealth is now owned by the top one percent of the population. Interestingly enough this pattern is also unfolding here in the United States. The global banking system has protected its own interests and to what end? It appears that a modern day global Gilded Age is now unfolding.
Help us spread the ANTIDOTE to corporate propaganda.

Please follow SGT Report on Twitter & help share the message.