The forest (the economy) can only remain vibrant and healthy if the dead wood is burned off in bankruptcy and insolvency. Retail commercial real estate is over-built and over-leveraged. If it is allowed to burn off as Nature intended, we can finally move forward.
by Charles Hugh Smith, OfTwoMinds.com: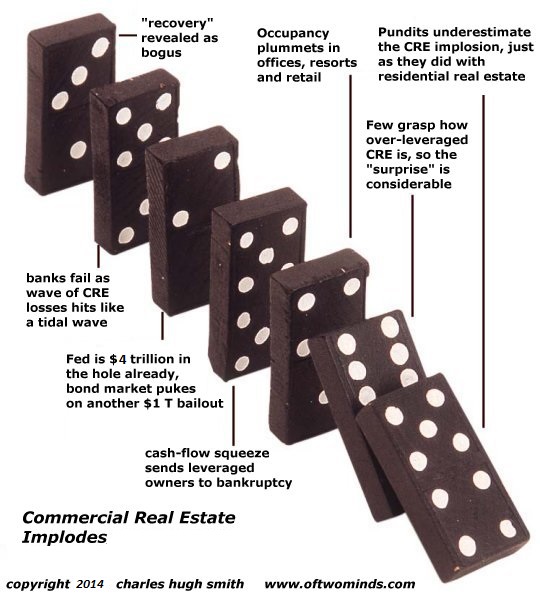 Last week I suggested that Retail-CRE (Commercial Real Estate) would be The First Domino to Fall in the domestic U.S. economy. The reason is simple supply and demand: for a variety of structural reasons, there is an enormous oversupply of retail commercial space and an ever-declining demand for bricks-n-mortar commercial space.
1. Standard-Issue Financial Pundits (SIFP) underestimate the CRE implosion, just as they underestimated the domino-like consequence of subprime residential mortgages blowing up in 2007-2008.
2. Few grasp how over-leveraged CRE is, so the "surprise" will be considerable, i.e. the shock-and-awe of malls being recognized as near-worthless will be outsized.
Help us spread the ANTIDOTE to corporate propaganda.

Please follow SGT Report on Twitter & help share the message.