[Ed. Note: We've posed this question before. But if the powers-that-be didn't WANT this disaster to continue unfolding, then GOVERNMENTS around the world would partner and bring together the brightest minds, best technology and endless resources to fix Fukushima (if it CAN be fixed). But instead, the very future of humanity is being left in the hands of this single, inept company. WHY?]
by Anthony Gucciardi, InfoWars: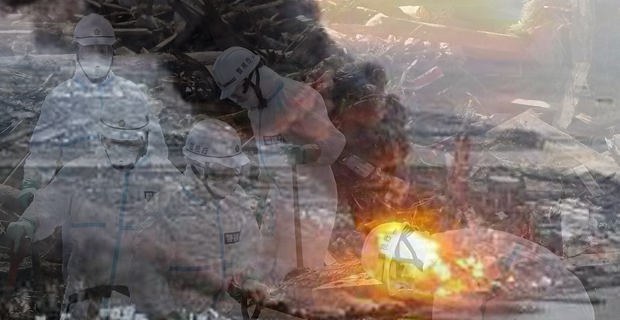 As the Fukushima nightmare continues under the wing of plant operator TEPCO, the blatant incompetence of the highly deceptive corporation is once again apparent following a complete shutdown of the plant's decontamination system. The very same system responsible for handling the mass amounts of radioactive water around Fukushima that TEPCO originally promised would be entirely decontaminated by the end of 2014.
And instead of fulfilling their promise to decontaminate the plant's radioactive water by the end of 2014, TEPCO now insists that it needs another entire year to finish the job — and this system shutdown certainly will not help in reducing that time. According to media sources and official TEPCO statements, the failure of the Advanced Liquid Processing System (ALPS) may 'take a long time to restart'. What's worse, however, is that this is not the first time the system has been shutdown due to failure.
Help us spread the ANTIDOTE to corporate propaganda.

Please follow SGT Report on Twitter & help share the message.