from The Burning Platform: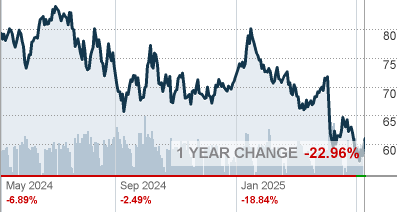 It's been so cold in Philly this week that that Bill Clinton is sleeping with his own wife in order to keep warm. As I live my day to day life I can honestly tell you that deflation is not one of my biggest worries. See, I heat my house and cook my food with natural gas. It hit a two year high today and is up 31% in the last year. Do you need to heat your house? Ben Bernanke and the BLS drones who tell me inflation is less than 2% evidently do not.
I'm told we are awash in shale oil and on the verge of energy independence. So why is oil 13% higher than it was one year ago and 180% higher than it was in early 2009? Why is it 200% higher than it was before Bush invaded Iraq? The last time I checked oil was a main ingredient of gasoline and thousands of other products. I think its cost might also be factored into the cost of our food and the Chinese crap we buy at Wallyworld.
Read More @ TheBurningPlatform.com
Help us spread the ANTIDOTE to corporate propaganda.

Please follow SGT Report on Twitter & help share the message.