from The Burning Platform: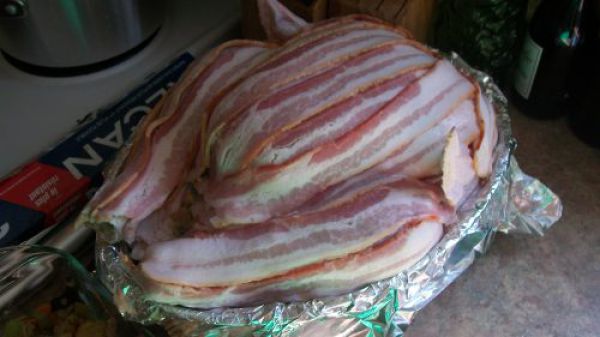 "After a good dinner one can forgive anybody, even one's own relations."
― Oscar Wilde, A Woman of No Importance
"I celebrated Thanksgiving in an old-fashioned way. I invited everyone in my neighborhood to my house, we had an enormous feast, and then I killed them and took their land."
― Jon Stewart
"Thanksgiving Day, a function which originated in New England two or three centuries ago when those people recognized that they really had something to be thankful for — annually, not oftener — if they had succeeded in exterminating their neighbors, the Indians, during the previous twelve months instead of getting exterminated by their neighbors, the Indians. Thanksgiving Day became a habit, for the reason that in the course of time, as the years drifted on, it was perceived that the exterminating had ceased to be mutual and was all on the white man's side, consequently on the Lord's side; hence it was proper to thank the Lord for it and extend the usual annual compliments."
― Mark Twain
Read More @ TheBurningPlatform.com
Help us spread the ANTIDOTE to corporate propaganda.

Please follow SGT Report on Twitter & help share the message.