Note: *SGT REPORT ADDENDUM BELOW*
by Liz Goodwin, Yahoo News!: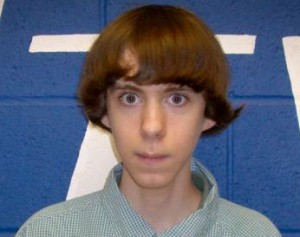 The mother of mass killer Adam Lanza wrote her son a check to buy a pistol as a Christmas present in the days leading up to the Sandy Hook Elementary School shooting, according to an official report out Monday.
Nancy Lanza — who was killed by her 20-year-old son last December before he killed six women and 20 children at the Connecticut elementary school — told friends a month before the shooting that she was concerned about her son. He had not left the house for three months, and he communicated with her only via email, she said. She was not allowed to enter his room.
But despite what seemed like mental health warning signs, the police found a check in the Lanza home for a CZ 83 pistol, which Nancy Lanza intended to give to her son over the holidays, according to a report released by a Connecticut state's attorney. The check's date section read "Christmas Day."
SGT REPORT ADDENDUM — Our friend and a cop in CT., Mark S. Mann e-mailed us the link to this article with these comments:
"So the CT State government wants to seal all of the records to the case, and refuse to disclose the shooters prescription meds, but yet this bullshit comes out of the investigation NOW? And for what reason? Look at the picture of this kid. There is just no way.
If they target practiced "often", why is it that no one ever has an record or memory of this kid on the range or at a gun club? There is no way that gun owners in this State would shut up about that.
Oh….and by the way: This story also contradicts the BS story about the fact he had no "on-line fingerprint". More to come…"
Help us spread the ANTIDOTE to corporate propaganda.

Please follow SGT Report on Twitter & help share the message.