By Peter Schiff, Gold Seek: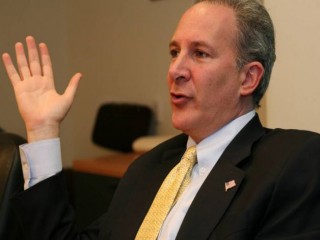 Herd mentality can be as frustrating as it is inexplicable. Once a crowd starts moving, momentum can be all that matters and clear signs and warnings are often totally ignored. Financial markets are currently following this pattern with respect to the unshakable belief that the Federal Reserve is ready, willing, and most importantly, able, to immediately execute a wind down of its quantitative easing program. How this notion became so deeply entrenched is a mystery, but the stampede it has sparked is getting more violent, and irrational, by the day.
The release last week of the minutes of the October Fed policy meeting was a case study in dangerous collective delusion. Although the report did not contain a shred of hard information about the certainty or timing of a "tapering" campaign, most observers read into it definitive proof that the Fed would jump into action by December or March at the latest.
Help us spread the ANTIDOTE to corporate propaganda.

Please follow SGT Report on Twitter & help share the message.