from Now The End Begins: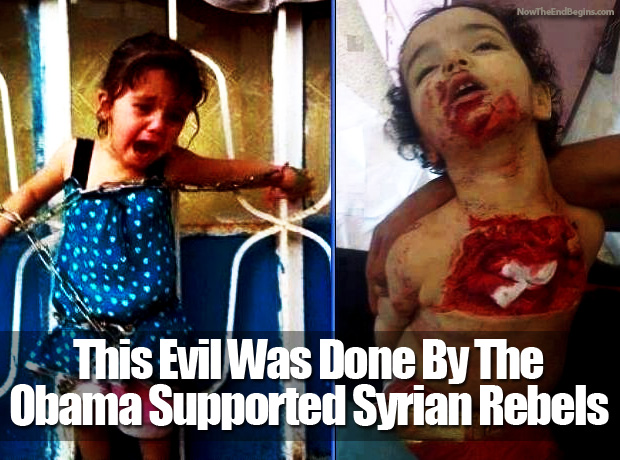 It is with great sorrow that we had to post this today, but she will have died in vain if we didn't tell the world her sad, horrific story. What you are seeing here is not only the true face of Islam, it goes deeper than that. The Syrian Rebels that did this to her, and to countless others, are supported with US taxpayer dollars by order of president Barack Obama who publicly has declared his support for the Syrian Rebels.
According to Syrian Truth's Facebook page, the photo is of a toddler who was living in the Deir ez-Zor Governate in eastern Syria, bordering Iraq. She was tied up by members of the U.S.-supported "Free Syrian Army" — which is dominated by foreign, Sunni jihadis — and made to watch as her mother and father were killed for being Shia. Here is how the Obama administration is using your tax dollars — mockingly in the name of "freedom."
As you can see her heart has been cut out and stuffed with cloth. No need to speculate what was done to that heart.
Read More @ NowTheEndBegins.com
Help us spread the ANTIDOTE to corporate propaganda.

Please follow SGT Report on Twitter & help share the message.