by Michael Snyder, End of the American Dream: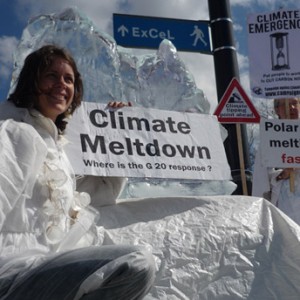 The environmental fascists believe that if people are allowed to have large amounts of freedom and liberty that the planet will literally be destroyed. That sounds crazy, but that is what they actually believe. Left to our own devices, they are fully convinced that global warming and out of control pollution will transform the earth into an uninhabitable hellhole. Therefore, they believe that it has become necessary to strictly manage human behavior "for the good of the environment". With each passing year, the control of the social planners gets even tighter. Today, they have banned certain kinds of light bulbs, they are putting mandatory "smart meters" into our homes, and they have instituted all kinds of ridiculous regulations concerning what you can do with your own land. Tomorrow, they plan to put "black boxes" into our vehicles and move most of us into "stack-and-pack" housing that has communal bathrooms and no elevators. There is a reason why these people are called ecofascists. The "true believers" of the environmental fascism movement actually believe that they are "saving the world" by being control freaks. They truly believe that they know better than the rest of us, and they love to get into positions of political power so that they can impose their will on everyone around them.
Read More @ EndoftheAmericanDream.com
Help us spread the ANTIDOTE to corporate propaganda.

Please follow SGT Report on Twitter & help share the message.