Denigrates veterans as Confederate flag waving Tea Party nuts.
by Kurt Nimmo, Infowars: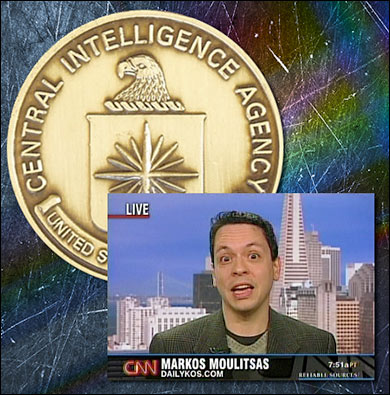 Markos Alberto Moulitsas Zúñiga, the head honcho at the Daily Kos and a documented CIA flunky (see my Daily Kos: CIA Engineered Controlled Opposition?), has posted a celebration of the government's closure of the World War II Memorial.
Markos, posting under the nom de guerre "Kos," characterizes WWII vets and other veterans as "several hundred confederate flag waving and impeachment-sign carrying nuts" who did not deserve news coverage by the corporate media "because, really, who gives a shit about a bunch of Tea Party cranks? The Tea Party's approval ratings are in the toilet. No one outside the fringe likes them anymore."
Help us spread the ANTIDOTE to corporate propaganda.

Please follow SGT Report on Twitter & help share the message.