from End of the American Dream: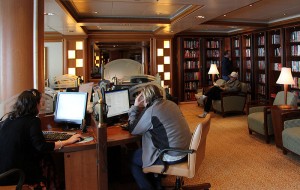 When you use the Internet in a public place, do you prefer to have as much privacy as possible? Well, that makes you a potential terrorist. According to the FBI, Internet privacy is now considered to be suspicious activity. If you are out in public and you attempt to keep snoopers from peeking at your computer screen, then according to the FBI they should gather as much information about you as they can and they should report you to the authorities immediately. If this seems completely and totally ridiculous to you, then you are not alone. Millions of Americans have become deeply concerned about the constantly expanding definition of "suspicious activity" in the United States. Sadly, the federal government is now engaging in an all-out attempt to have us all spy on one another. All over America, the Department of Homeland Security is running ads promoting the "See Something, Say Something" campaign. They even had 8,000 stadium workers at the Super Bowl this year go through special training on how to spot potential terrorists. So the next time you see a hot dog vendor, keep in mind that he might also be part of a special anti-terrorism task force.
Read More @ EndoftheAmericanDream.com
Help us spread the ANTIDOTE to corporate propaganda.

Please follow SGT Report on Twitter & help share the message.