CBO reports that US is on unsustainable budget course as spending exceeds revenues.
from MyBudget360.com: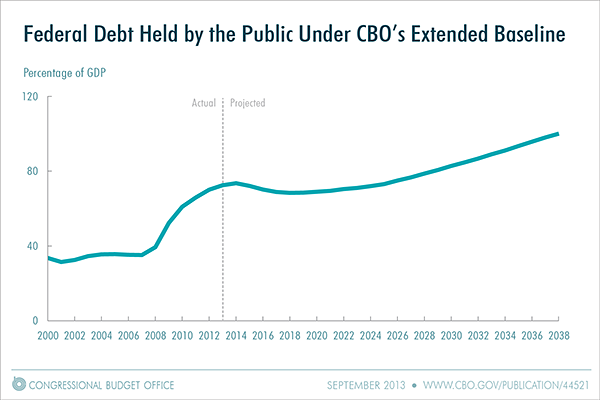 A recent CBO report came out with a rather sobering outlook of our governmental spending habits. The word "unsustainable" is probably not something you want uttered in a report about meeting a budget. Yet that has been our recent trajectory when it comes to spending. The massive financial crisis and subsequent bailouts have resulted in a titled economy favoring a small group of people. The same engine that led us into this problem is still humming along and the too big to fail have now become the way too big to fail banks. So unsustainability is the spine fueling the current recovery. Debt upon debt only works until you reach tipping points. US households hit that point a few years ago as the housing bubble imploded. To think that this path of acquiring debt upon debt to pay for expenditures is sustainable is going to cause deeper instability into an already shaky system.
Help us spread the ANTIDOTE to corporate propaganda.

Please follow SGT Report on Twitter & help share the message.