Student debt delinquencies at record levels on the eve of rates doubling. Half of college graduates working in jobs where their degree is not required.
from MyBudget360.com: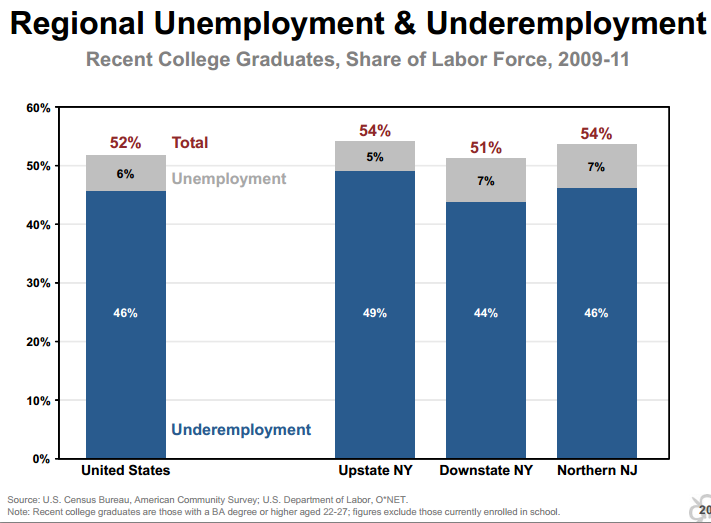 If the news for college graduates couldn't get any better. Our woefully motivated millionaire Congress is unable to figure out what is necessary to stop the doubling of interest rates on student debt. While the Fed can turn on a dime to rectify zero percent interest rates for member banks, trying to help the youth of the nation well, that is just too hard to do. Milling around through the data I found that for the first time in history, student debt had the highest delinquency rate of all household debts. This is a big deal given that Americans now carry over $1 trillion in student debt and most of it is in the hands of the young. At the nucleus of this argument is that people are going into too much debt to finance their educational pursuits. Collecting tips at the Olive Garden is not exactly going to payoff that $50,000 in student debt. How is it that the Fed can subsidize big banks with zero percent rates so they can speculate in real estate and other ventures while college graduates are now faced with the doubling of interest rates?
Help us spread the ANTIDOTE to corporate propaganda.

Please follow SGT Report on Twitter & help share the message.