from PrepperReconon: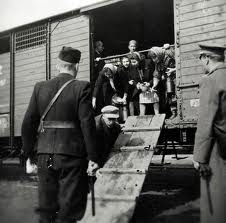 Regardless of where you stand on immigration, all patriots should oppose the immigration bill as it now stands. The bill has passed the Senate and is now heading to the House for approval. Just as we had the indefinite detention clause buried in the 2012 NDAA, the immigration bill also has sinister components hidden deep within. The immigration bill contains a mandatory e-verify clause.
The Patriot act, as we all remember, was going to be just a little encroachment upon our freedom that would delivers us from the hand of foreign invaders that were intent on killing every American. 12 years later, we watch powerlessly as our wives and daughters are groped by the hands of depraved TSA agents. We bow our heads in defeat as we are treated as criminals, being frisked, scanned and having our personal effects riffled through at every airport. Now, the TSA is setting up shop monitoring Americas highways. This is all to save us from an enemy that doesn't exist. Your chances of being killed by terrorism is 1 in 20,000,000.
Help us spread the ANTIDOTE to corporate propaganda.

Please follow SGT Report on Twitter & help share the message.