by Charles H. Smith, Of Two Minds: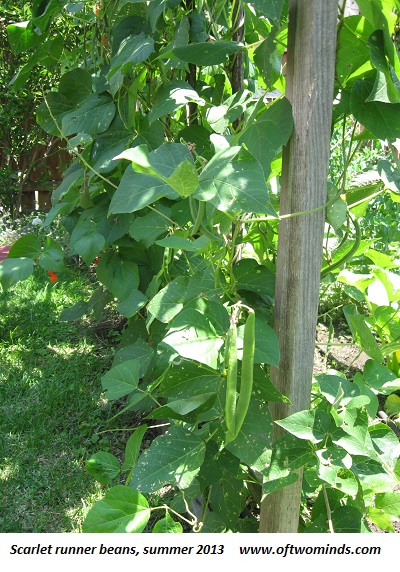 A lazy gardener's garden.
As a follow-up to Eric A.'s essays on becoming a producer of food rather than just a consumer, here are a few photos of our postage-stamp sized vegetable garden. The satisfaction and power gained by becoming an active producer rather than a passive consumer is one reason I say that "A healthy homecooked family meal and a home garden are revolutionary acts."
The Sky Is (not) Falling: a "Little More Chicken" Tale (July 9, 2013)
Roots on the Ground (July 10, 2013)
Any refusal of passive consumption–of factory food, factory education, factory "news"– is revolutionary in the sense that self-reliance and independent thought are Kryptonite to the cartel-state debtocracy.
Help us spread the ANTIDOTE to corporate propaganda.

Please follow SGT Report on Twitter & help share the message.