Any sufficiently advanced cartel's actions are indistinguishable from magic.
by Charles Hugh Smith, Of Two Minds: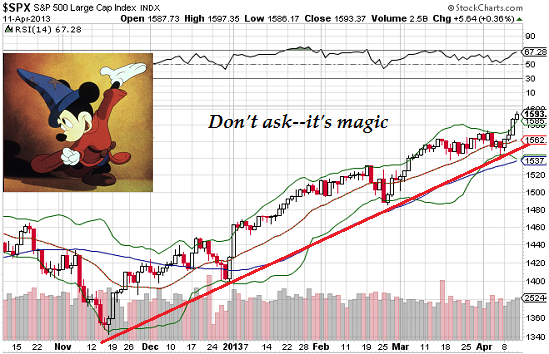 You may be surprised to learn that a marginalized, lowly blogger (me) has magical powers. It's not something I display in public, for self-evident reasons, but when two young friends, M.K. and K.K., expressed extreme skepticism, well, I was forced to display some wushu magic. Oh ye of little faith….
Don't ask–it's magic. The technique will be familiar to anyone who has practiced the esoteric Taoist arts, and after much pleading and cajoling, I revealed one basic technique to the young ladies.
To my chagrin, they both quickly mastered what had taken me years of arduous effort. M.K. shows me how it feels to be on the receiving end–ouch:
Help us spread the ANTIDOTE to corporate propaganda.

Please follow SGT Report on Twitter & help share the message.