stock market sham, income inequality, and crushed consumer sentiment. Peak debt, peak Dow, peak inequality.
from MyBudget360.com: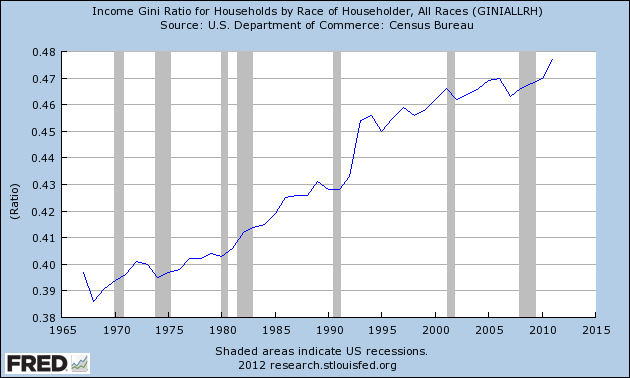 In the midst of the stock market reaching record levels the Federal Reserve has increased its balance sheet to well over $3.2 trillion. The Fed continues to be the primary buyer of mortgage backed securities. This strategy has caused a flood of easy money from big banks into residential real estate as funds start chasing yield from under every rock. Yet the results are rather clear that this new stock market high has done very little to improve the lot of most Americans. Sure, we have a peak Dow but we also have peak food stamp usage, peak student debt, peak federal debt, and peak inequality. This is probably making many people rethink their notion of what constitutes a recovery. The bailouts have been incredibly expensive but the clear winners have been a very small fraction of Americans. The bailouts are also ongoing. While some of the bailouts have trickled down to some Americans most of the gains have been concentrated to a very small number of people.
Help us spread the ANTIDOTE to corporate propaganda.

Please follow SGT Report on Twitter & help share the message.