by Melissa Melton, InfoWars: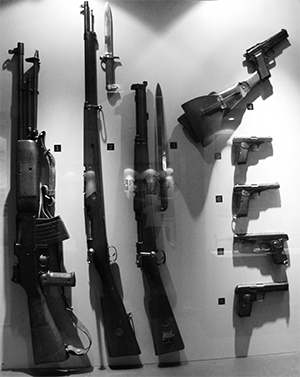 In the 17 days since an elementary school in Connecticut was attacked, an all-out war on the 2nd Amendment and our right to bear arms has culminated in President Obama backing Dianne Feinstein's assault weapons ban to be introduced this January.
Two-and-a-half weeks have gone by and we have heard it all, from hypocrite celebrities who murder people with guns in movies telling us to give up our rights in reality, to Joe Biden heading a new gun violence task force while he bragged about his guns on the 2008 campaign trail.
The claim being pushed from seemingly every angle is that if we all give up our guns and our rights, it will somehow make us safer. One of CNN host Piers Morgan's favorite arguments is that the United Kingdom has less gun crime than the United States because of its strict gun control policies.
Robberies at knifepoint have apparently become a common news item in the U.K. Just a few weeks ago, a pregnant woman was stabbed during a knifepoint car robbery when she attempted to get into a cab in East London. The following week, a man was stabbed for his headphones during a robbery in Gloucester skate park. Prior to Thanksgiving, a man was found stabbed to death in an East London petrol station, and another man was stabbed in the stomach during an attempted robbery of his cell phone as he walked through Victoria Park, Ashford that same month. These are just a few examples.
Help us spread the ANTIDOTE to corporate propaganda.

Please follow SGT Report on Twitter & help share the message.