Petition calls for all armed feds to turn in their guns.
by Kurt Nimmo, InfoWars: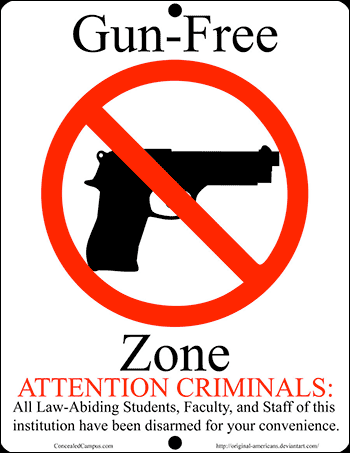 In response to criticism of NRA VP Wayne LaPierre's suggestion that armed guards be placed in schools following the Sandy Hook massacre and the double standard presented by the Gun-Free School Zones Act of 1990, nationally syndicated radio talk show host Alex Jones has posted a petition on We the People: Your Voice in Our Government, the federal government's petition website.
Alex's petition reads as follows:
We Demand Obama Issue Executive Order Making White House, Federal Buildings and Events Gun Free Zones

Journalist Alex Jones and Infowars.com are calling for President Barack Obama to issue an executive order amending the Gun-Free School Zones Act of 1990. The executive order will establish the White House, all federal buildings and federal events as gun free zones and all federal security personnel will turn in their guns. We also demand the order apply to private schools such as Sidwell Friends School attended by the president's daughters.
Help us spread the ANTIDOTE to corporate propaganda.

Please follow SGT Report on Twitter & help share the message.