by SGT, SGTreport.com
Sandy Hook School Principal Dawn Hochsprung told The Bee that a masked man entered the school with a rifle and started shooting multiple shows [sic] – more than she could count – that went "on and on." – The Newton Bee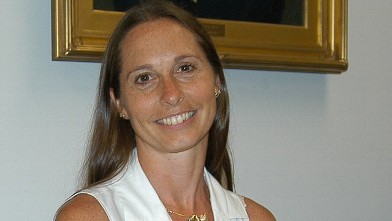 An astute reader sent me this article which appeared in the local Newton Connecticut paper The Newton Bee. Clearly the author must be mistaken about who offered this particular quote, because it could not have been Principal Dawn Hochsprung.
According to ABC News, Dawn Lafferty Hochsprung, 47, who became principal of Sandy Hook Elementary two years ago, was killed on Friday, December 14 when "lone gunman" Adam Lanza entered the school and began the killing spree which left 26 people dead. According to ABC News students heard their Principal's murder over the intercom:
The moments Hochsprung came into contact with the gunman were heard over the school intercom and might have saved lives. It's not clear whether the intercom was turned on purposefully to alert the school's staff to the menace or whether the intercom was on for morning announcements. Either way, it caught the initial moments of Adam Lanza's lethal fury and gave teachers and others life saving moments to lock their doors and try to hide their children.
It should be noted that The Newton Bee has included Ms. Hochsprung's name in the Obituaries section of the paper. A detailed, documented, accurate accounting of what happened at Sandy Hook Elementary on December 14, 2012 may never be given by "authorities". Our questions are many, none have been adequately answered. For the purposes of keeping ALL of the inconsistencies in the official story at the top of reader's minds, we add this minor discrepancy to the list.