by John Browne, Senior Market Strategist, Euro Pacific Capital via Gold Seek: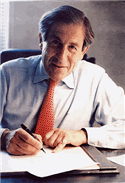 In the face of growing fears of a renewed global plunge into economic depression and a climate of low apparent price inflation, investors might expect commodities and precious metals to be falling in price. Instead, gold continues to hover around a relatively high $1,640 an ounce and silver at $29. At the same time, central banks – including those of the ever more important China, Russia and India – continue aggressively to buy gold.
At a time when very complex financial instruments allow for the seemingly effective hedging of all manner of risks, why should precious metals, which ostensibly involve considerable downside risk, continue to be attractive? Simply, investors in precious metals see traditional risk management instruments as too dependent upon the challenged financial markets that they fail to represent true and ultimate insurance.
The 2008 financial crisis was rooted in a property bubble, but was magnified when reckless risks were often passed on to unknowing, conservative third-parties. This was accomplished by means of increasingly sophisticated and deceptive financial instruments. When the unthinkable happened and property prices turned down, the highly interconnected Western financial world was awash with toxic assets and so-called hedge instruments, including derivatives. At one stage, total financial collapse threatened, so governments stepped in to absorb these toxic assets or pass them off to more solvent banks.
Help us spread the ANTIDOTE to corporate propaganda.

Please follow SGT Report on Twitter & help share the message.