Publicly funded pensions and Medicare are two examples of unsustainable systems that will go away in the decade ahead. Today we look at pensions, tomorrow we examine Medicare.
by Charles Hugh Smith, Of Two Minds: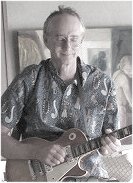 One of the few things we know with certainty is that which is unsustainable will go away and be replaced by another more sustainable arrangement. Whether we like it or not, or are willing to accept reality or not, unsustainable public pensions will go away.
What makes "defined benefit" pensions unsustainable? 1) Promised cash/benefits packages that are not aligned with the fiscal realities of what can be contributed annually to the pension funds 2) New Normal low yields on low-risk investments and 3) skyrocketing costs of healthcare benefits.
This is easily illustrated with basic math. Recall that defined pensions are not "pay as you go" plans like Social Security, where the taxes paid by today's workers fund the benefits distributed to today's retirees; "defined benefit" pensions are supposed to be paid out of a pension fund which generates returns sufficient to pay the retirees' benefits.
In a typical small coastal city (112,000 residents) in California, senior police officers receive annual pensions in excess of $100,000. Generous benefits (healthcare coverage, etc.) for life add another $20,000 or so a year, so the annual payout is roughly $120,000 a year per retiree.
Help us spread the ANTIDOTE to corporate propaganda.

Please follow SGT Report on Twitter & help share the message.