By John Mauldin, The Market Oracle: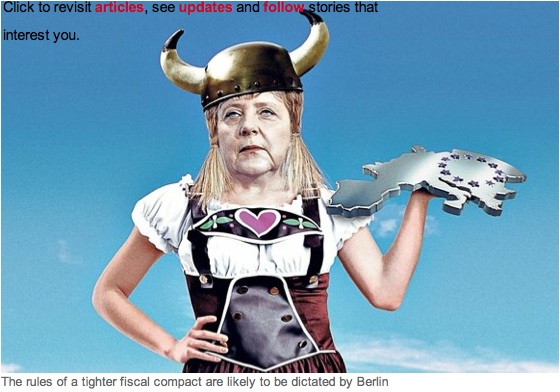 For this week's Outside the Box I want to share with you a singularly interesting conversation between Niall Ferguson and Ben Laurance, in the Sunday Times of London. What really grabbed me about it was the way Niall goes right out on a limb and yet makes such a convincing case that, when push really comes to shove, Germany will bite the federalist bullet, because it's overwhelmingly in their interest to maintain a united eurozone.
"I am not a federalist," says Ferguson. "But the costs of the single currency disintegrating are really so high and would impact so many people, that the only responsible thing for me to do is to argue urgently for the next step to a federal Europe. I see no alternative at the moment that isn't a great deal worse."
And the other option? "On the other hand — and this is the message to Angela Merkel — to use George Bush's phrase: this sucker's going down. We've reached that point."
Read More @ TheMarketOracle.co.uk
Help us spread the ANTIDOTE to corporate propaganda.

Please follow SGT Report on Twitter & help share the message.